HMP Bronzefield Welcomes New Head of Rehabilitative Services
June 22, 2018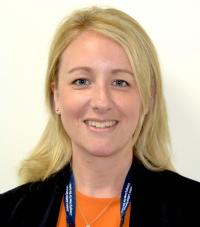 This week we welcomed Charlotte Durnin to the Senior Management Team as our Head of Rehabilitative Services. Prior to joining us Charlotte has worked for Probation services in London for the last 10 years.
Charlotte has worked in many different roles over the years and spent three years as a Probation Officer in a specialist women's team. This involved working with female only medium to high risk of harm service users in a trauma informed way. Charlotte says; "My passion for working with women really started there and has continued over the years."
In 2014 she became a senior manager in London CRC responsible for managing teams of Probation staff and working closely with stakeholders to provide quality interventions to their service users. In March 2017 she took on the position of Area Manager for South West London managing teams and partnership agencies across 7 London boroughs.
Charlotte continues, "I'm looking forward to my new role at HMP Bronzefield as Head of Rehabilitative Services. I believe that women have a diverse and often complex range of needs and we have an opportunity to both reduce their risk of future re-offending via the interventions and gender responsive case management that can be offered at this prison."