Welcome to HMP & YOI Bronzefield.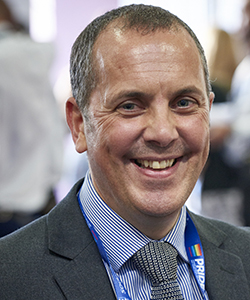 Protecting the public, safety and order, rehabilitation and reducing reoffending are paramount to our work here at HMP/YOI Bronzefield in achieving our mission to change lives for the better; both for the individuals in our custody and the subsequent impact it has on the wider community.
Sodexo Justice opened this purpose-built facility for women in 2004, marking a step-change in prison facilities for women in the UK.
HMP & YOI Bronzefield is a dynamic and forward-thinking women's prison which accommodates a diverse and complex population of women from courts across the South of England.
We recognise that these women have a varied set of needs and rehabilitative opportunities. Therefore, to empower them to make a fresh start we provide a range of interventions and skills that are relevant to their lives upon release.
As any of my staff will tell you, I personally take safety very seriously and expect everyone else to do the same. Whether you are a family member of a resident or a prospective employee you can be sure that safety for all is our top priority.
I am proud to lead a team of professionals who are passionate about reform and rehabilitation within a progressive prison here at Bronzefield.
Ian Whiteside, Director